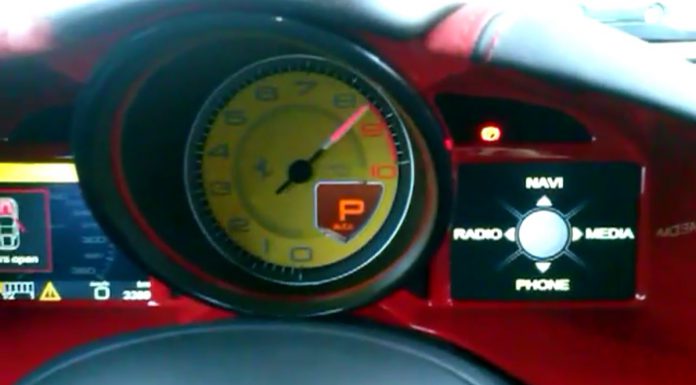 The Ferrari F12 Berlinetta is a spectacular GT car that combines stunning looks, power and sublime performance that combined put other supercars on sale today to shame. Tuners Mansory got their hands on one and applied an outrageous body kit and tuned a number of part on the car including the engine and more importantly, the exhaust. The Mansory F12 Stallone comes fitted with the same epic powerplant as the F12, yet a simple ECU change results in an extra 35 hp to a total peak output figure of 775 hp.
[youtube]http://youtu.be/WcgxiQcql7M[/youtube]
The car featured in this video features a stainless steel sports muffler to give this F12 a deafening harsh exhaust tone that will certainly turn heads! This clip shows a Stallone being revved hard on a cold engine that sounds spectacular! It looks like the car is on his way to the new owner. During the trip a few Polish guys got their hands on the keys and they couldn't resist to rev it. Check out GTspirit's road test of the beast here!
EDIT: Unfortunately the video was removed from YouTube.