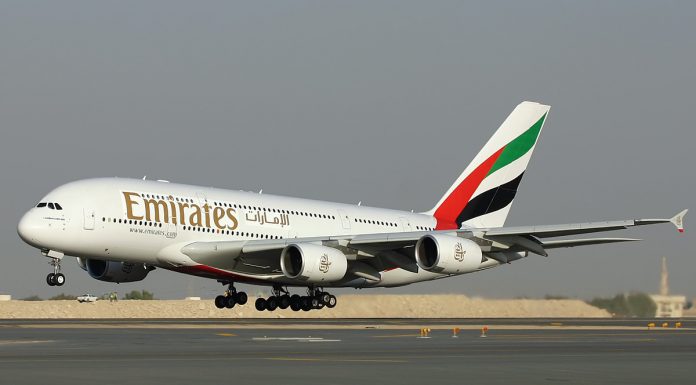 Emirates airline has rewritten the history books after placing the largest commercial aircraft order in history. The company has ordered 150 Boeing 777X aircraft valued at $76 billion, an additional 50 purchase rights and 50 Airbus A380s valued at $23 billion.
Excluding the additional purchase rights, all the aircraft are said to be worth around $99 billion at list prices. Thanks to these new aircraft orders as well as additional outstanding ones, Emirates has 385 aircraft on order comprising 214 Boeing 777s, 101 Airbus A380s, 70 Airbus A350s all up valued at $166 billion.
[youtube]https://www.youtube.com/watch?v=WzKnbEuKnyQ[/youtube]
Chairman and Chief Executive of Emirates Airline and Group HH Sheik Ahmed bin Saeed-Al Maktoum said, "Air transport is a key enabler of world trade, and we see that demand for aviation services will continue to grow globally. What we're announcing today is a continuation of our commitment and vision to connect the world through our efficient hub in the Middle East. Emirates' aircraft orders today, with deliveries of the 777X scheduled to start in 2020, will take us to 2025 and beyond – replacing aircraft due for retirement and providing the foundation for future growth."
"We are honoured by Emirates' commitment to the newly launched 777X and the significant long term boost this provides to U.S. exports and jobs," said Boeing Chairman, President and CEO Jim McNerney. "Emirates has been an integral part of the 777 success story for many years and today operates the largest fleet of 777s anywhere in the world. We look forward to further strengthening our partnership with Emirates and continuing to support Dubai's expansion into a global aviation hub."
The order of 150 Boeing 777X aircraft will protect and support over 436,000 American aerospace manufacturing jobs.