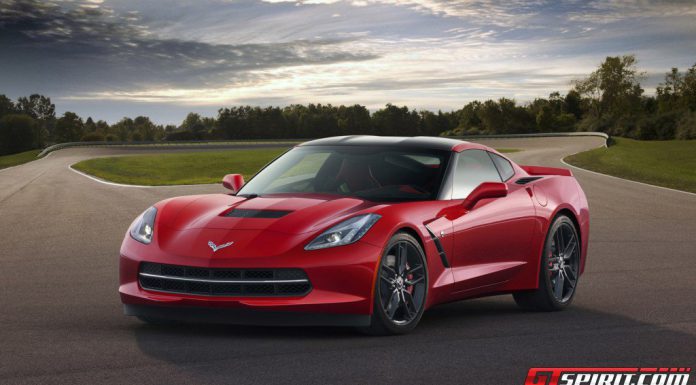 When first revealed at the Detroit Motor Show 2013 back in mid-January, the aggressive design of the 2014 Chevrolet Corvette Stingray stunned many largely because of its brand new squared taillights dramatically different from all other Corvette generations. Clearly resembling the taillights of the new Camaro, we weren't overly shocked by the new design.
Unsurprisingly, the sharp designs of both the new Corvette and Camaro are set to inspire future General Motors designs with GM Design boss Ed Welburn saying, "You'll see more of it in the future, particularly the front surface treatment of the Corvette." This is certainly a thrilling prospect as we'd love to see this ultra-aggressive front-end of the Corvette passed down to other models.
To refresh your memory, the 2014 Corvette Stingray is the most powerful base-Corvette ever produced with its new LT1 V8 engine producing 455 hp and 460 lb-ft of torque. When equipped with the sports exhaust system as part of the Z51 Performance Package, those figures rise to 460 hp and 465 lb-ft of torque!
[Via Autocar]