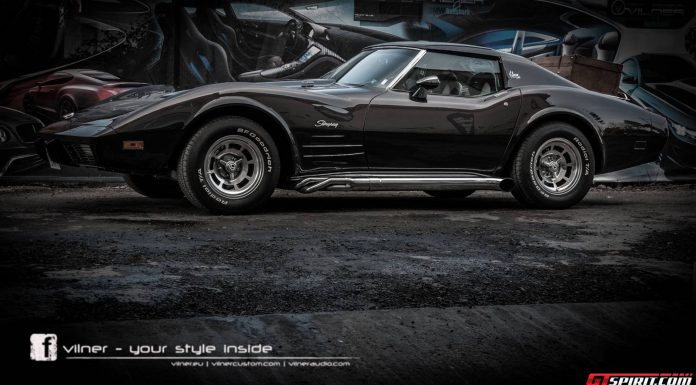 Vilner is well known for their awesome creations and their latest project is clearly no different. Built from a 1976 Chevrolet Corvette Stingray C3, this unique American muscle car features extensive modifications both inside, outside and under the hood.
Starting with the engine, the 1976 Chevrolet Corvette Stingray C3 by Vilner maintains the 5.7-liter V8 small block. However, this powertrain has received a new head, shafts and two twin carburettors. Vilner has yet to dyno test the car but it is predicting peak power to be around 300 hp.
On the outside, the 1976 Chevrolet Corvette Stingray C3 by Vilner features a brand new pearl brown paintjob with the targa roof trim receiving calf leather upholstery and decorative stitching. Vilner decided to leave the original nickel-plated wheels untouched. The taillights have then retained their traditional round shape but have been outfitted with LEDs. Additionally, the Corvette Stingray C3 by Vilner has received LED daytime running lights combined with LED indicators.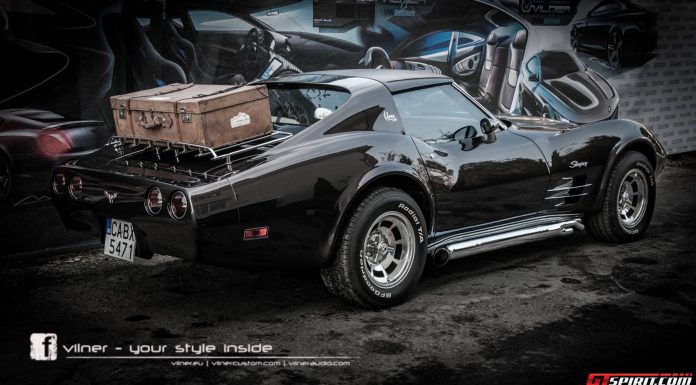 From the rear, the most eye-catching feature has to be the chrome plated boot supporting a vintage suitcase made from camel leather.
Inside, Vilner literally left no stone unturned completely transforming and upgrading the cabin. In fact, the dashboard was completely transformed and now sports a newly designed tachometer and speedometer. The seats have then been covered in calf Nappa leather with laser engraving adding some extra personalization.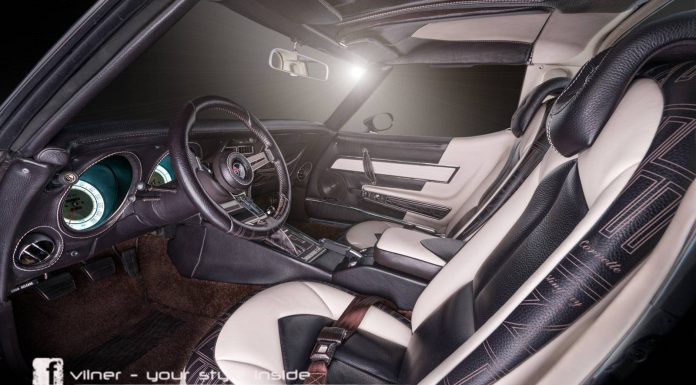 Finally, the 1976 Chevrolet Corvette Stingray C3 by Vilner features a new audio system with three amplifiers and a three-band front system from Ground Zero with two subwoofer from Peerless.