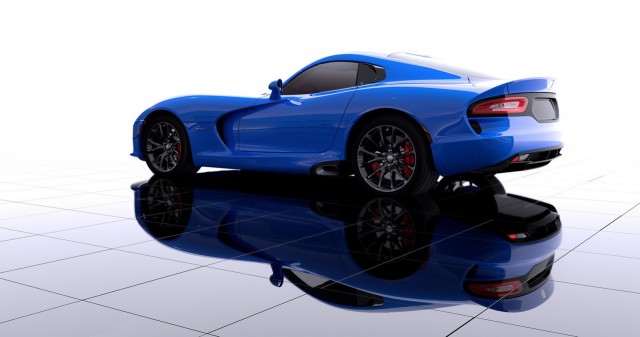 After recently holding a competition to name a bright shade of blue for the 2014 SRT Viper, the company has confirmed that based on public votes, 'Competition Blue' has come out victorious.
This particular name was submitted by Patryk Skarzynski from Chicago and was one of 11,000 names entered in the contest. Understandably, more than one person submitted Competition Blue but Skarzynski was the first one to do so.
In addition to his name forever now part of Viper design history, Skarzynski also walks away with a trip to the 2014 Rolex 24 Hours of Daytona at the Daytona International Speedway. During the event, Skarzynski will get the exclusive opportunity to hang out with the SRT Viper design team.
President and CEO of SRT, Ralph Gilles said, "This contest demonstrates just how strong and vocal the SRT and Viper community is; to receive more than 11,000 entries was rewarding. This contest was created for our brand loyalists to make them a part of SRT history. We're looking forward to seeing Competition Blue drape the skin of the 2014 SRT Viper."
As a reminder, the competition first opened in October. The best three names were chosen by the SRT team and then the public had the chance to vote on their favourite.