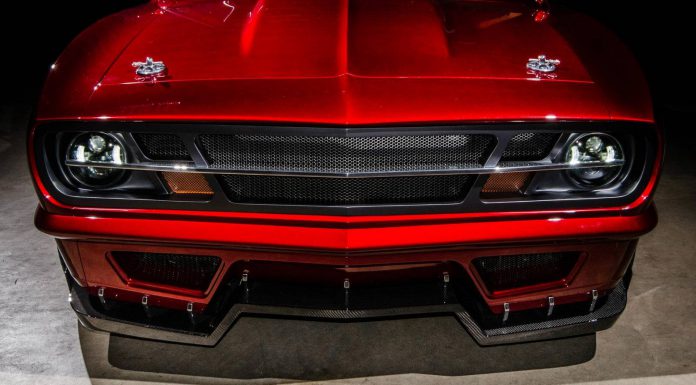 Ultimate Auto recently took the wraps of their latest creation dubbed Ultimate 67 at the BASF booth at SEMA 2013. Built around an original 1967 Chevrolet Camaro, the Ultimate Auto 67 blends Italian supercar styling with classic American muscle.
In order to achieve that Italian style, the Ultimate Auto 67 features a host of exterior modifications including hand fabricated widened rear fenders, sectioned and recessed bumpers, a new front valance and front splitter. Additionally, the Ultimate Auto 67 features a completely custom shiny chrome front grille.
Further changes include new lower rocket panels as well as a custom Borla exhaust. Helping to make sure this stunning styling stood out from the hundreds of other custom creations at SEMA 2013, is the Ruthless Red finish and hand laid carbon fiber accents throughout.
Moving to the inside, the Ultimate Auto 67 features hand fabricated custom composite panels wrapped in Italian leather. As if the supercharged GM Performance LS9 didn't produce enough aural satisfaction, the car has also been fitted with a JL Audio sound system.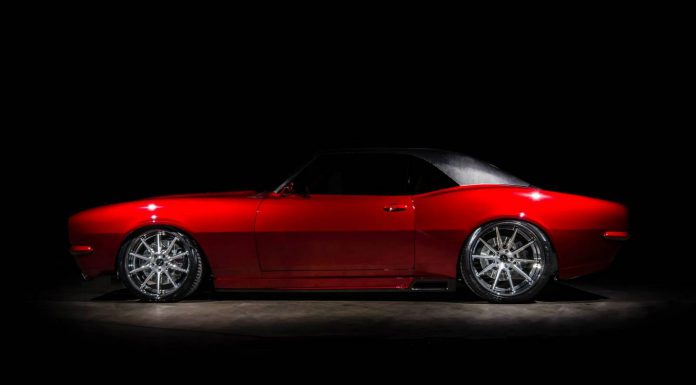 Completing the changes are a set of custom Vellano VKS wheels which measure 20×9 at the front and 21×13 inch at the rear. These bright wheels and then wrapped with Pirelli P-Zero tyres measuring 265/30-20 at the front and 344/25-21 at the rear.