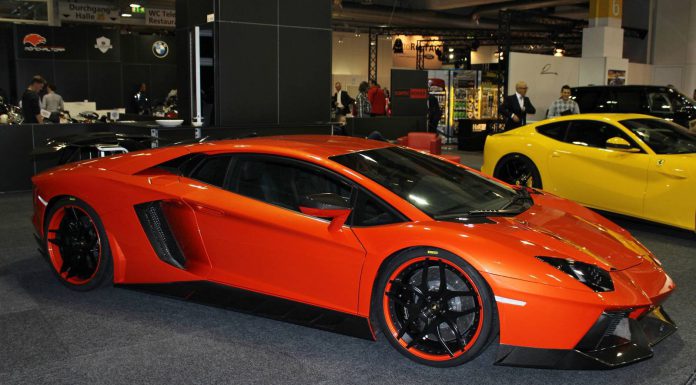 The Novitec Group requires no introduction. The German based tuners are certainly not afraid of taking the worlds finest supercars and tuning them and modifying them to new levels. Their technical expertise and creative execution is second to none resulting in some of the most outstanding tuning kits we have ever seen.
Auto Zurich 2013 is a big show for the company and they certainly caused a stir at there stand which featured both the Lamborghini Aventador LP 700-4 based Novitec Torado and N-Largo, their package based around the spectacular Ferrari F12 Berlinetta.
The Novitec Torado Lamborghini Aventador features dual superchargers in typical Novitec style to boost power up to 969hp. The sledgehammer performance is matched with a high-performance exhaust system, electronic sound management, a coil-over suspension kit and exclusive interior options.
The Novitec Rosso N-Largo power upgrade boosts output to 781 hp and 722 Nm for a top speed of about 350 km/h. To extract that power from the 6.3-liter 12-cylinder four-valve engine, a stainless steel exhaust system is fitted with a new mapping for the engine management system. Inside, Novitec Rosso offers a range of bespoke options for the interior. The cockpit can be designed in leather and Alcantara in any desired color.
Photographer:T.M._Supercars-Photography