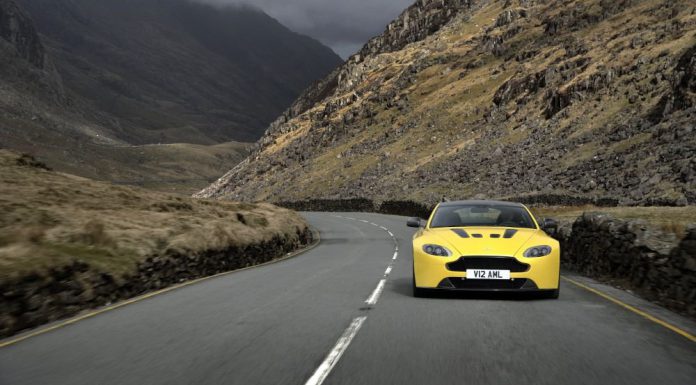 Reports have emerged suggesting that Aston Martin is interested in creating an even more insane variant of the Aston Martin V12 Vantage S inspired by the company's GT3 racing cars.
According to Aston Martin itself, increasing power of the V12 Vantage's 5.9-liter V12 engine shouldn't be that difficult while reducing the car's weight would be "relatively easy". In fact, Aston Martin engineering boss Ian Minards said 100 kg could be removed from the car "by removing the air conditioning, simplifying the interior and fitting lightweight seats."
2014 Aston Martin V12 Vantage S

Additionally, further weight savings could come through lightweight wheels as well as more carbon fiber body panels.
While such a project has yet to be confirmed, Aston Martin CEO Ulrich Bez said that development potential of the current Vantage's V12 still remains stating, "We could get more power than we have now even if we made the engine smaller to help with economy and emissions."
Even the simplest of upgrades could see the more potent Aston Martin V12 Vantage S delivering around 600 hp and if it weighed 100 kg less, it would have a power-to-weight-ratio similar of 383 hp per tonne which is similar to the Ferrari 458 Italia!
Further performance improvements could come in the shape of racing inspired aerodynamic components such as a large rear wing.
[Via Autocar]