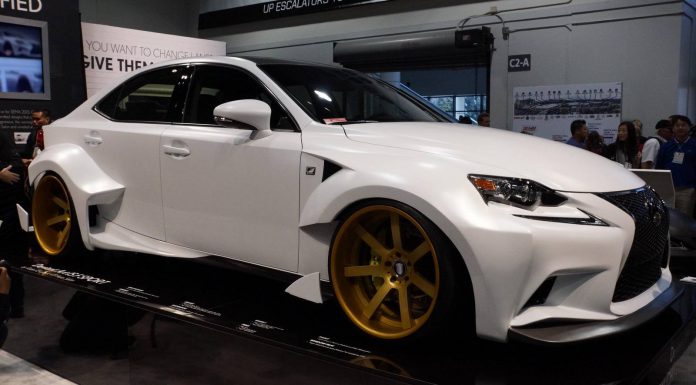 Lexus had announced that it was to bring a one-off custom Lexus IS to the upcoming SEMA 2013 following a competition held for DeviantART designers! Keeping to their word they did and the results certainly are different.
The final winning design (that you can see here) was selected from 25 finalists and was built by VIP Auto Salon in just 10 weeks and was unveiled at this years SEMA show.
The designer behind the winning 2014 Lexus IS Concept is Rob Evans from Washington. He also receive a one-year lease of a new Lexus IS, as well as $2,000 cash and a trip to SEMA 2013 to see his car in the flesh!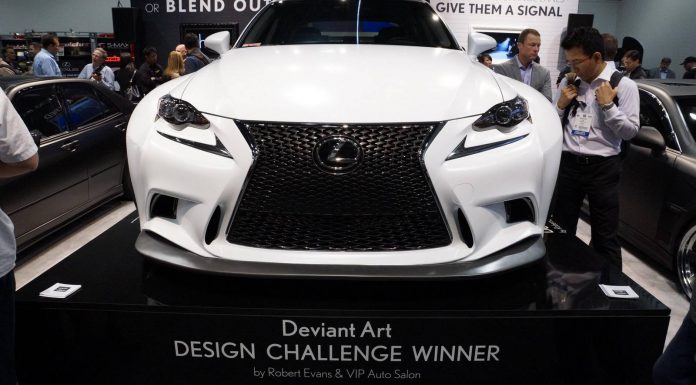 We think the car certainly stands out with its outrageous wheel arches and unusual lines, what are your thought on the unique design?