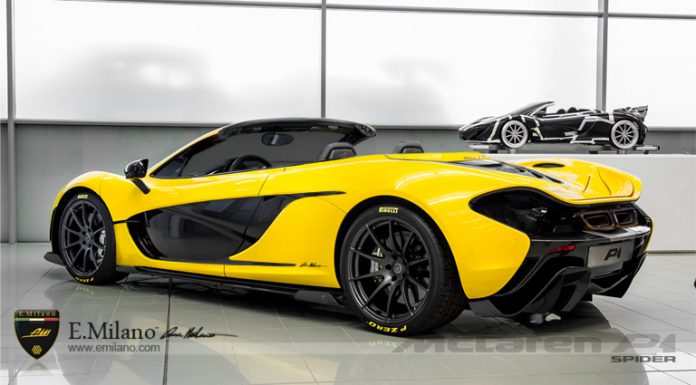 Its only right to assume that when a super car manufacturer releases a brand new halo model, we'll soon get to see a convertible version alongside it in the model range, given time. Evren Milano has added to the speculation with the above image of his imagined McLaren P1 Spider.
The picture reveals a convertible hypercar which breaks the mould a little. The roof has been chopped a lot lower than we would have expected from any potential production car. It looks pretty well balanced from a design perspective.
The P1 has a 3.8-litre twin turbo V8 petrol engine and a lightweight electric motor for a combined total output of 903 bhp. It reaches 100 km/h in a stunning 2.8 seconds, 200 km/h in a scarcely believable 6.8 seconds, and 300 km/h (186 mph) in just 16.5 seconds. This is a staggering 5.5 seconds faster than the legend that is the McLaren F1. Top speed is electronically limited to 350 km/h.
It is hit and miss whether the McLaren P1 Spider will ever see the light of day. We are all but certain that it won't look like this either as Evren's design doesn't incorporate any roll-over protection and the rear roof line is too low. Yet it is pretty awesome to look at and helps us imagine what the topless McLaren P1 would look like.