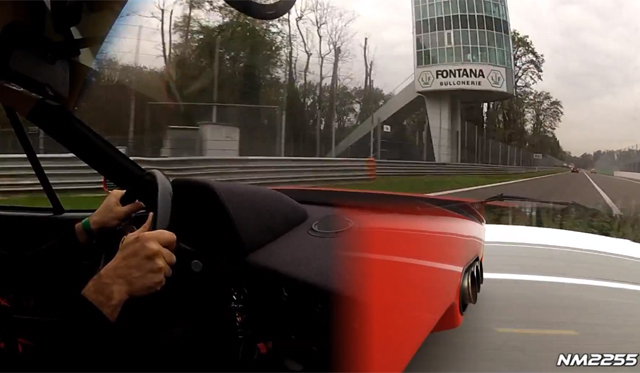 A stock Ferrari F40 is one of the loudest road-legal supercars ever produced. However, fit one with a Tubi style exhaust and you get the following insane soundtrack!
The following video was filmed at Italy's Monza Formula One circuit and thanks to a couple of GoPros, the insane exhaust note of the Ferrari F40 can be heard at its absolute best!
[youtube]http://www.youtube.com/watch?v=-FvanLGow54[/youtube]
As a reminder, the Ferrari F40 is fitted with a small-capacity 2.9-liter twin-turbocharged V8 engine delivering 471 hp.