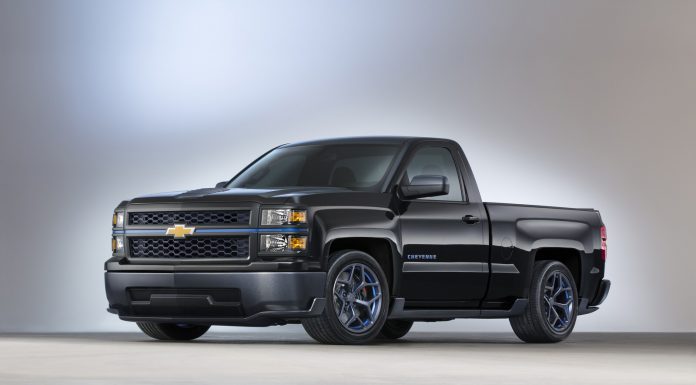 The Chevrolet Silverado Cheyenne Concept will go on display at SEMA 2013 this week. The reason we share this with you is as a direct result of the 420 hp V8 Chevrolet have chosen to fit!
Allegedly, Chevrolet have gone for the "less is more approach" with this concept. Aside from the extreme engine choice, the looks are actually quite sedate and, dare we say it, quite subtle. The bulky bodywork is finished in black with pinstripe blue touches.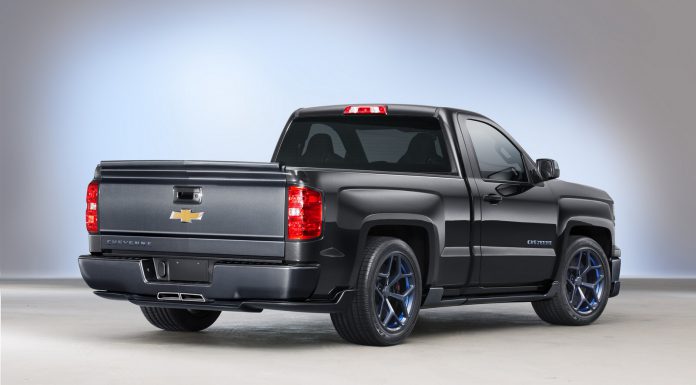 The fact that the Chevrolet Silverado Cheyenne Concept is a two-door pickup apparently makes it a small truck. Yet, from a performance perspective, this is positive. With a smaller footprint and less weight, the full 420 hp can be better utilised making it feel faster than you would expect.
The engine is an all-new EcoTec 6.2-liter V8 with 420 hp and 460 pound-feet of torque. To match the engine is a new Borla exhaust with central exit exhaust pipes. The Cayenne also gets a set of 19-inch wheels, high-performance tires and Brembo carbon ceramic brakes lifted from the Camaro Z/28.
We actually like the classic look of this particular American truck. What do you think of it?