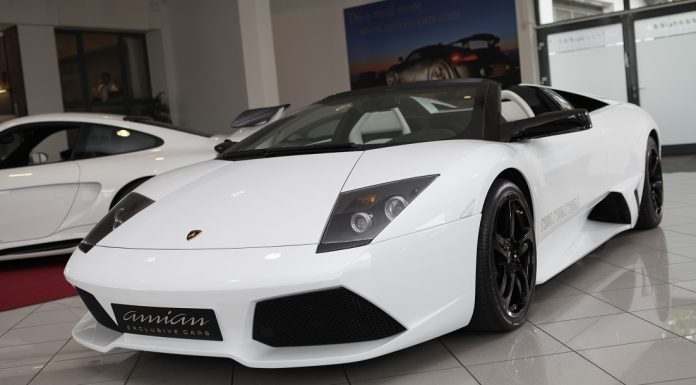 The Lamborghini Murcielago LP640 Roadster Versace Edition is one of, if not the rarest limited edition Lamborghini ever produced. With just two units produced each with a recommended sticker price of $1 million, the car was first launched in 2008 and joined the 10 Versace Edition Coupes previously produced.
The first Lamborghini Murcielago LP640 Roadster Versace Edition was painted blue while the remaining unit you see here is finished in white. Back in November of 2010, this Roadster Versace Edition was offered for sale for over $600,000 in the US.
Well, Amian Cars located in Germany is offering that vehicle for sale with an asking price of 315,000 euros. That equates to $424,613 which is more than $200,000 less than the asking price from three years ago. The car is essentially brand new having travelled just 2796 miles and because the other Lamborghini Murcielago LP640 Roadster Versace Edition is blue, this truly is a one-of-a-kind Lamborghini.
Built in collaboration with Versace, the car features a custom white paintjob completed with the Versace Green key motif on the door. The most significant changes are found inside where it features a stunning black and white interior featuring nappa leather on the instrument panel, doors and center console.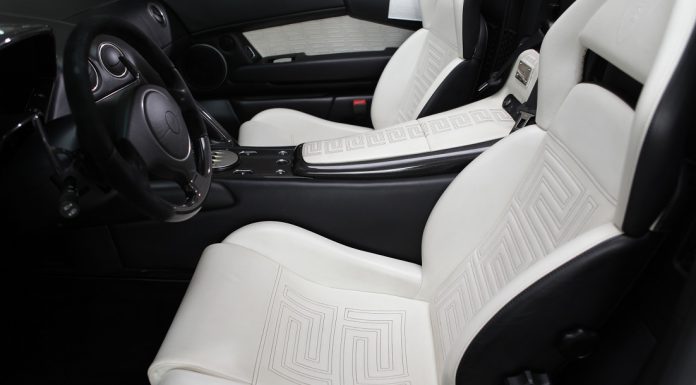 Under the hood, it is powered by the same 6.5-liter V12 as the regular Murcielago LP640 producing 640 hp at 6000 rpm.
[Via James Edition]