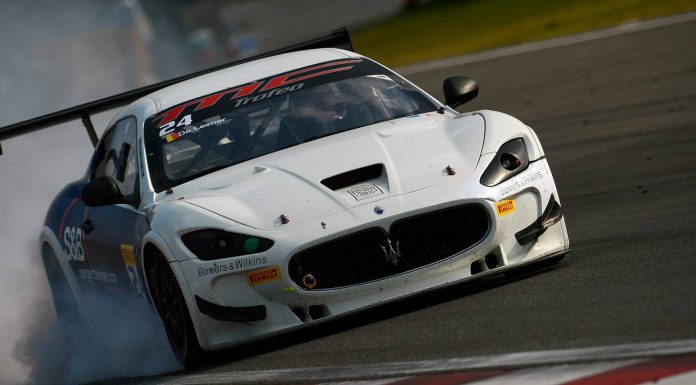 The fifth round of the Maserati Trofeo MC World Series took place in Shanghai this past weekend, a 3-race event that saw three different drivers take wins from each race. Race 1 and Race 2 took place on Saturday with Cedric Sbirrazzuoli and Alan Simoni claiming wins in both races respectively. Race 3 took place on Sunday and it was Frenchman Ange Barde who successfully won the race, after failing to perform well on Saturday with the two retirements he suffered. Barde had a similar victory back in Sonoma.
Sbirrazzuoli won race one after capitalizing on an error made by Riccardo Ragazzi in the last curve, before that, Ragazzi had led from start and was only let down by a tire wear in that last corner. Veteran Renaud Kuppens was not lucky either as he suffered a clash with Race 3 winner Ange Barde, Barde retired and as a result, Kuppens finished race three 3.207s behind winner. Mikkel Mac finished race one in second followed closely by Alberto Cola.
Race three was even more exciting with the abrupt change of positions, Alan Simoni claimed the win ahead of a thirsty Kuppens and Mac who finished third and second respectively. Simoni who was making up for mistakes by his teammate Ragazzi, said;
It was an exceptional race; absolutely fantastic. I chased Mac and Kuppens early on and really felt it was going to be my day. I first got past the Dane and then took the opportunity to overtake Kuppens to move into the lead. I then tried to see things out and held the others off. I have been waiting for this for two years and finally my Maserati Trofeo moment has arrived.
Cedric Sbirrazzuoli winner of race one said;
I was in Ragazzi's slipstream for a while. I moved out towards the end, hoping he would make a mistake as his tyres were really worn. This is how things turned out and I made the most of it to take the chequered flag. I would like to dedicate the win to Sean Edwards who passed away last month and who I considered to be one of the best GT drivers around.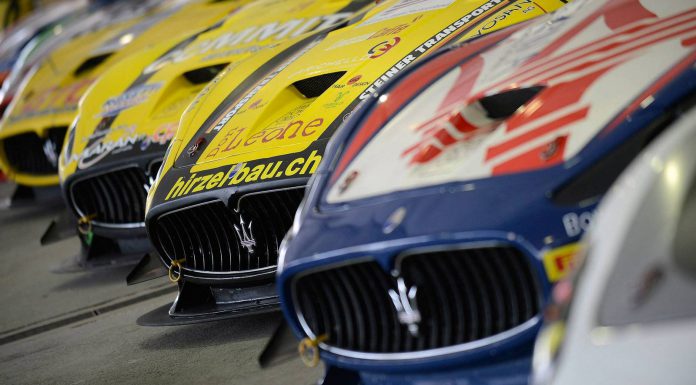 Ange Barde winner of race three said:
I am pleased to have finished this race and I did it in the best possible way by making the top of the podium. On the other two occasions, be it down to bad luck or clashing with other drivers, I was forced to retire. The win is even more special and came in front of lots of friends who came here to support me.
http://www.youtube.com/watch?v=GhhbNP7l6zo
Renaud Kuppens the leader in overall standings said:
It was crucial to finish the Shanghai weekend with a solid performance to leave me with a healthy lead going into the last round in Abu Dhabi. Perhaps I could have collected a few more points yesterday but I opted not to take any risks and limit the pit lane handicap. The plan worked out well and allowed me to take this second place. The only disappointment is that this is the only round this season in which I haven't won a race.
Kuppens leads the drivers standings with 229 points, followed by Mikkel Mac with 177 points while Alan Simoni is third with 151 points alongside his teammate Ragazzi. The next and last round of the 2013 Maserati Trofeo World Series will take place on 13th December in Abu Dhabi.