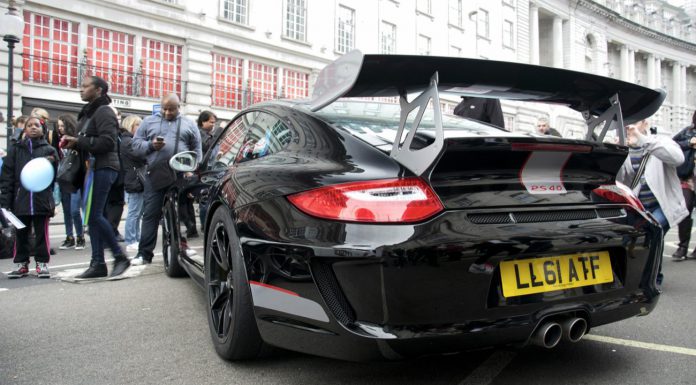 This weekend the worlds most famous shopping street, Regents Street, in London was transformed. The capital's famous West End mile long stretch was closed from Piccadilly to Oxford Circus for the UK's largest free-to-view motor show which featured a glittering display of more than 300 cars from past, present and future eras.
It is estimated that over 250,000 visitors attended the show, that filled the pavements and temporarily pedestrianised the highway. They were treated to a spectacular sight as cars of all shapes and sizes, for the road, for the track and even cars built for the future lined up in formation.
Aston Martin played the largest role at the the show, the British marque showcased a collection of 100 cars from the Aston Martin Owners Club to once again celebrate their centenary. The milestone celebration right in the heart of the capital was even more appropriate as the company was founded locally in Chelsea back in 1913. Adding to the entertainment, the Aston Martin Racing team was wowing the packed crowds with dramatic pit-stop displays that promoted a lot of excitement.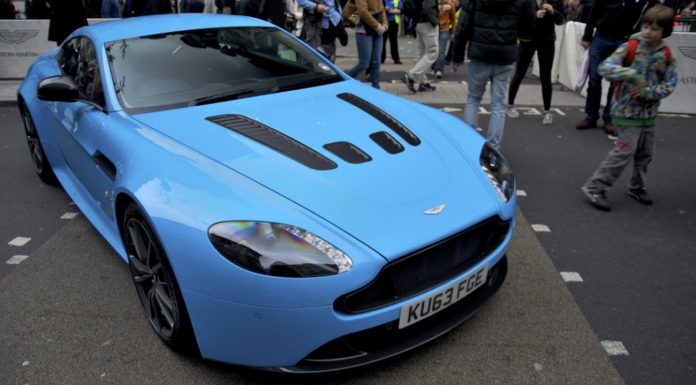 A raft of James Bond style DB5's and DBS's littered the exclusive enclosure. Further down the exhibition sat a brand new and very striking blue V12 Vantage S that certainly attracted one of the largest crowds. The new Vanquish was also making a strong presence with a Centenary Edition and Volante cars. Our favourite was a Q Edition example that was finished in a dark blue and had un-polished carbon fibre sills and front aero 'lips' that look gorgeous.
Closer to Piccadilly Circus, further down the elegant Nash Curve, Porsche continued their 50 years of 911 celebrations and they sure did it in style with a collection of 911's from a variety of era's. The 911 Turbo S is the flagship edition of latest 991 generation of the sports car. GTspirit tested a 2014 Turbo S in the same deep red colour and we loved it, it is one of the best all-round cars we have ever driven and we were stunned and impressed time and time again by the cars savage pace!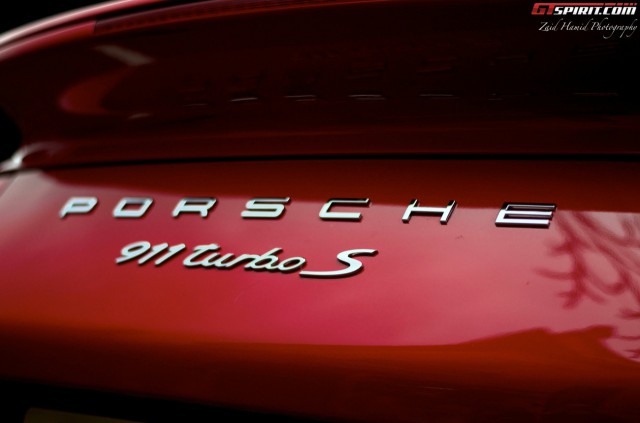 .
BMW presented their 3 Series Coupe replacement with a beautiful blue 4 Series Coupe that was very popular. The BMW new BMW i3 also made an appearance in full production form and looks much prettier in person than in much of the marketing and media that has recently been broadcasted.
This years show was marvellous and is unique in its nature in as it's location means that unsuspecting shoppers on the trendy street are surprised and impressed by the cars that they never expected to see. A show that we will be sure to be reporting about in years to come!