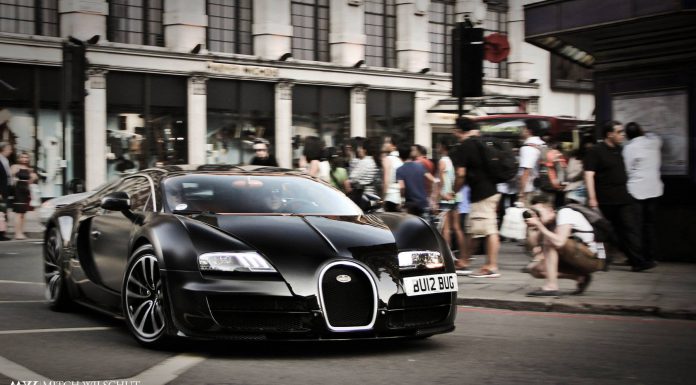 The Bugatti Veyron Super Sport is an engineering feat. The power and the way it is controlled and handled in such a composed manner is unbelievable and the acceleration is explosive and leaves passengers and drivers astonished and lost for words.
Powering the Bugatti Veyron Super Sport is an 8.0-liter quad-turbo W16 engine lifted from the regular Bugatti Veyron. However, in Bugatti Veyron Super Sport guise, this potent powerplant now produces an insane 1200hp and can consequently help the Bugatti Veyron Super Sport sprint to 100km/h in just 2.5 seconds and onto its record-setting top speed of 430km/h.
This stunning image was taken by GTspirit photographer, Mitch Wilschut in London. The car was recently sold and looks spectacular in its naked carbon fiber and matte black finish.