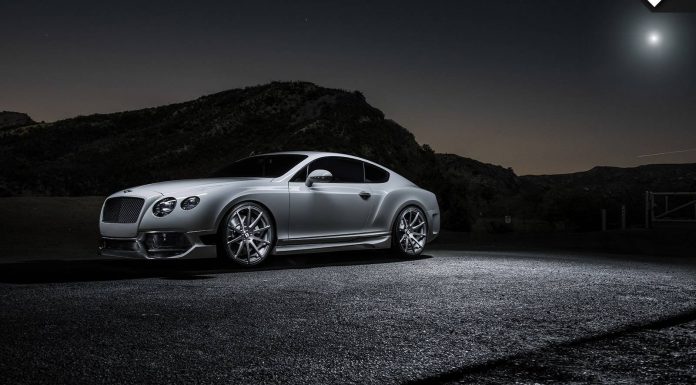 Vorsteiner has just released their latest visual package for the Bentley Continental GT dubbed the Bentley Continental BR10-RS by Vorsteiner. This new kit joins the recently revealed aerodynamic package for the Porsche 991 as well as the company's awesome Ferrari 599VX bodykit package.
While the kit is purely visual and doesn't incorporate any performance modifications, the 6.0-liter twin-turbocharged W12 engine or 4.0-liter twin-turbo V8 depending on specification, is more than adequate to propel the Bentley Continental GT to a top speed approaching 200 mph.
At the front, the Bentley Continental BR10-RS by Vorsteiner includes a new lightweight, carbon fiber front bumper and carbon fiber front splitter both of which help to add a little more aggression to the British grand tourer. From the side, the Bentley Continental BR10-RS by Vorsteiner features a set of new side sills.
Arguably the most notable visual change can be found at the rear with the car including a new lightweight rear bumper and carbon fiber rear diffuser. Completing the changes at the rear end is a subtle yet still impressive carbon fiber bootlid spoiler.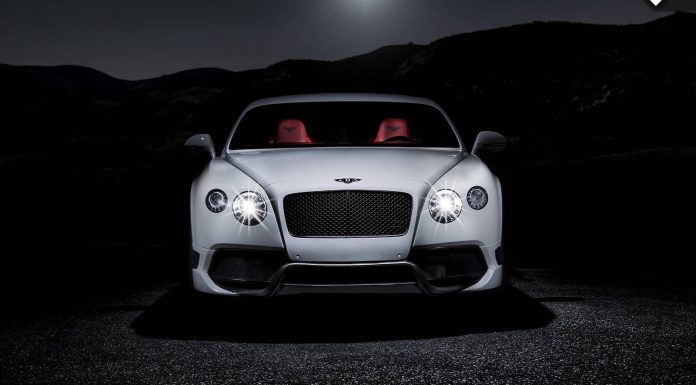 Each of the aforementioned components can be ordered individually from Vorsteiner and all are made as close to perfection as possible. The Bentley Continental BR10-RS by Vorsteiner follows on from the standard BR-10 Edition revealed early last year.