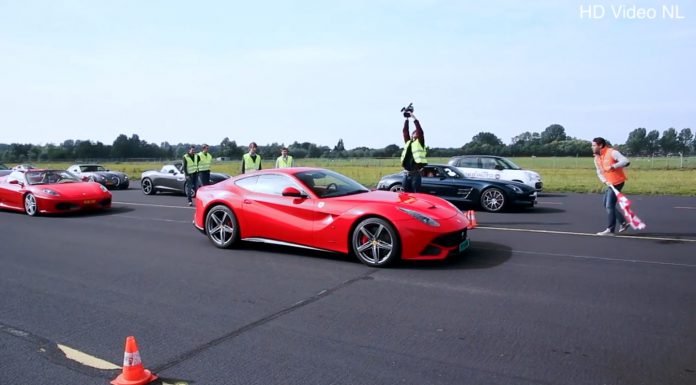 A few weeks ago Holland's most famous automotive charity event, 'Droomrit' (Dream Drive in English)! A number of very generous owners brought their supercars to Driebergen, the start and end of the annual event. The event gives children who have (or had) a serious disease the chance to forget the negative experiences in their lives for one day.
The event took place along a route through the middle of The Netherlands. Owners and their young co-pilots experienced the speed, sound and attention of the supercars. After the lunch in Noordwijk, the route went to a little airfield called Valkenburg for some dragrace action.
[youtube]http://youtu.be/PInrDq_Rexo[/youtube]
As you can see from the video above 50 very special supercars including a Lamborghini Aventador, Ferrari F12 and even a Bugatti Veyron joined the tour! Stunning.