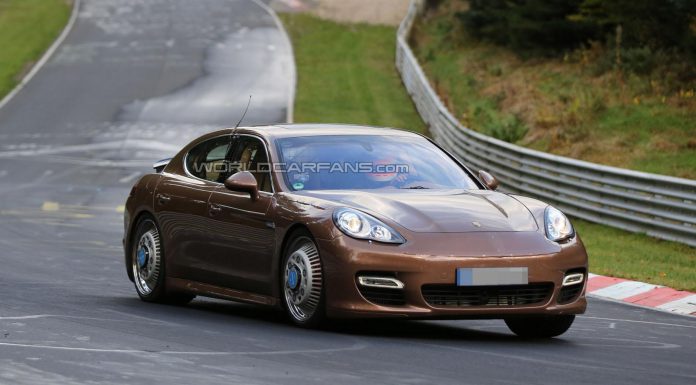 With Porsche recently revealing the range-topping 2014 Porsche Panamera Turbo S of its facelifted Panamera range, it was only inevitable that the automaker would soon begin work on the next-generation Panamera. Well, the following spy shot seems to indicate that they have already begun such testing with a Porsche Panamera prototype spotted testing at the Nurburgring.
This prototype is said to have been testing the new platform which the 2016 Porsche Panamera will ride on. That new platform comes in the form of the modular MSB architecture set to be shared with Bentley and Lamborghini. This lightweight platform created from steel and aluminium, could see the 2016 Porsche Panamera shed over 90 kg from the current model.
Apart from this, very little is known about the next-generation Porsche Panamera. However, one can reasonably assume that it will be heavily inspired by the look of the stunning Porsche Panamera Sport Turismo Concept.
[Via WorldCarFans]