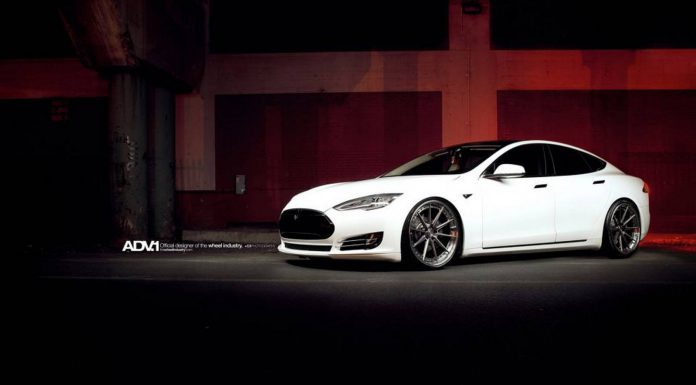 You may remember (it is pretty hard to forget!) a very bright purple Tesla Model S that had been lowered and had huge wheels fitted to it! Yet another Model S had had the same treatment, this time a white example with some very cool wheels.
This white Model S has been lowered giving the car a very sporty stance. This modification, however, is certainly over shadowed by the incredible wheels that have been fitted to it!
22″ ADV.1 Titanium wheels complete with Brushed Gunmetal Finish Lip make this car look spectacular! If we had a Model S we would want it to look like this! Would you?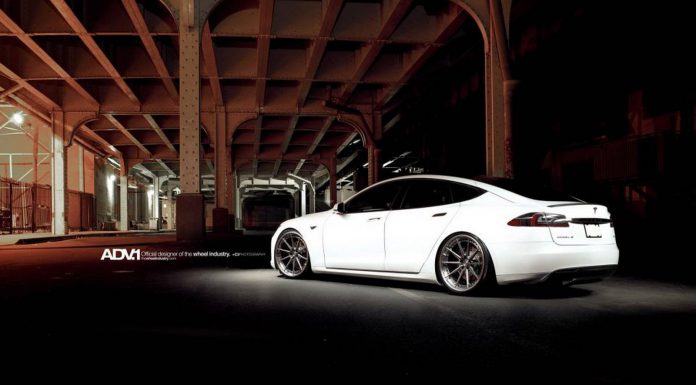 Photogapher: NYC-C3-Photography-C3-Films