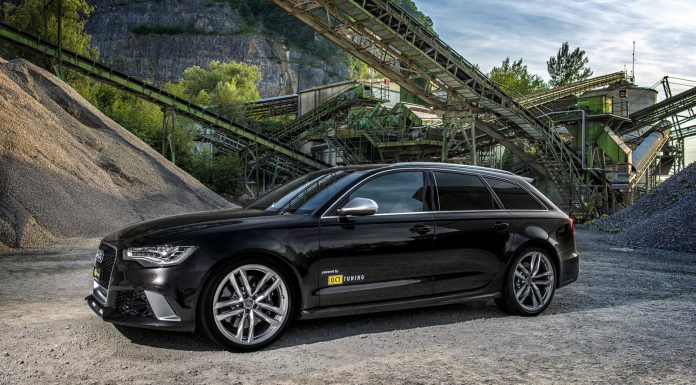 Austrian tuning specialists from O.CT Tuning have modified the all new third generation of the Audi RS6 Avant.
Thanks to extensive modification of the engine electronics the Audi RS6 Avant receives a power boost from 560 hp to 670 hp. Meanwhile, the maximum torque figure climbs to an impressive 880 Nm. If the acceleration from stand to 60 mph with serial power in 3.9 seconds is not enough, it can be shortened on 3.4 second. Moreover, Vmax can be improved in different ways, 300 km/h is the standard improvement, an optional 320 km/h boost or more is possible.
O.CT Tuning also offers a stage 2 package which features an additional sports exhaust system and a peak output of 680 hp. This makes the Audi RS6 Avant more powerful than a Lamborghini Murcielago LP670-4 SuperVeloce.