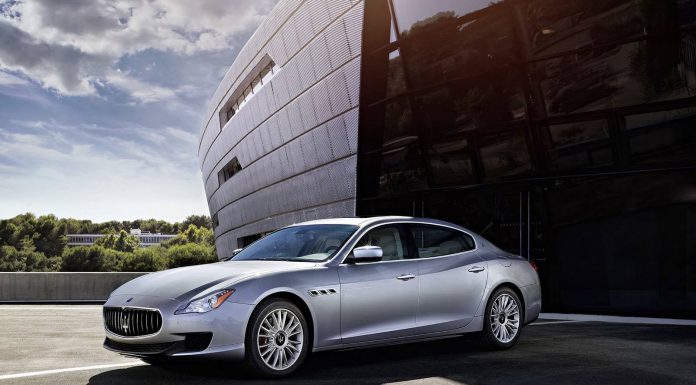 Maserati's Mercedes-Benz S-Class rival, the Quattroporte, is now officially available with a diesel engine. This offers huge efficiency improvement over the petrol engines meaning the Quattroporte will be open to a whole new market. We imagine this will be the engine of choice for clients that wish to be ferried around in the comfortable and lavish rear of the executive saloon whilst a chauffeur or driver takes over the driving all whilst making substantial savings of fuel bills.
The diesel engine comes in the form of a 3.0-liter V6 turbo diesel provided by VM Motori. To keep customers interested and for the customer who likes to drive their car, the new Maserati Quattroporte diesel engine is available in two different power levels. The most powerful is a 271hp and 600Nm of torque unit which will be available across all of Europe. Performance figures state it'll hit 100km/h from a standstill in just 6.4 seconds and a limited top speed of 250km/h. impressive for a diesel car the weighs in at over 4,000lbs and one that can still be relatively frugal, drinking just 6.2L/100kms.
In terms of styling the diesel cars look identical to the petrol versions, the car even retains the sporty quad exhaust that the petrol features!
Has the Maserati lost any desirability in diesel form?