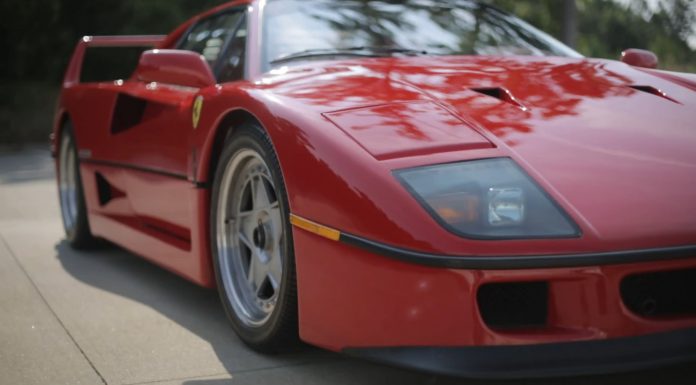 'The only difference between men and boys is the price of their toys…'
Car collectors must be some of the most content people on the planet. That's not to say that money buys happiness, but being able to wake up on a crisp spring morning and say to yourself that the Lexus LFA or the Ferrari F40 need to stretch their legs sure must not be a bad feeling. Rob Kauffman, owner and chairman of RK Motors, is one of those lucky people that has to maintain a very special collection of cars, including the two stunners that feature in this video.
The Lexus LFA Nurburgring Edition is a Japanese car that was built with the idea of building a car with no compromise, a racecar for the road that could cross continents in relative comfort and ease but still set remarkable lap time and still scare you a little. The Ferrari F40 is an all time great, possibly the best car ever made, certainly one of the most famous cars not only to come out of Italy, but possibly the best ever. Enjoy the video below that gives a sneak peek into the joys of driving these two very different, but very thrilling cars!
[youtube]http://youtu.be/JyPH5job7cs[/youtube]