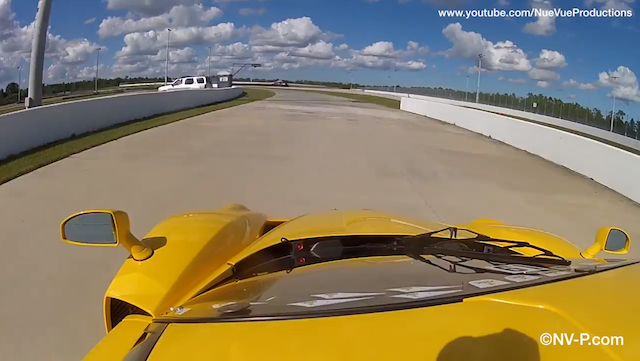 Just 30 units of the standard FXX were produced during the cars production run and all were sold to members of Ferrari's Corse Clienti who can only ever drive their FXX on racing tracks at official events around the world. Then in 2009, the FXX Evoluzione was introduced which turned the wick up even higher to completely re-define the stock FXX which had gone before it.
[youtube]http://youtu.be/Jtm6r5YCJno[/youtube]
The $300,000 Evo package produces 860 hp at 9,500 rpm, features a gearbox which can change gears in just 60 milliseconds, can sprint to 100 km/h in just 2.5 seconds and hit a theoretical top speed of over 400 km/h. A machine that is capable of testing the limits of the best and most experienced drivers, it is a real race car.
The clip above was captured from a GoPro camera that was attached to the top of the hardcore race car and gives a glimpse of the ferocity and noise that the FXX produces. Turn up the volume and enjoy!