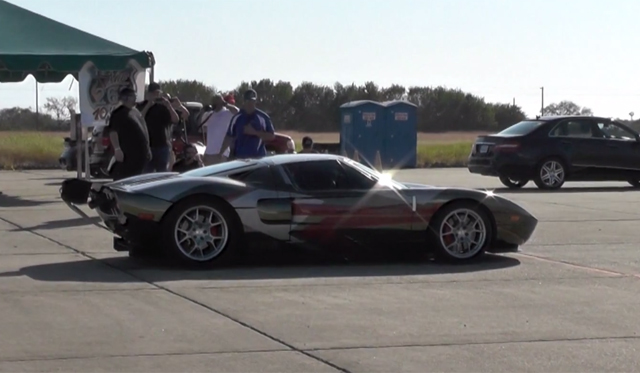 Earlier this year, a highly tuned Ford GT courtesy of Hennessey Performance became the world's fastest car at the infamous Texas Mile. With a top speed of 267.7 mph, it wasn't out of the question to imagine that record being maintained for some time.
[youtube]http://www.youtube.com/watch?v=U1zL4Bfik34[/youtube]
However, just seven months later, a Ford GT courtesy of M2K Motorsports producing around 2000hp has manage to slaughter that record, setting a top speed of 278.2 mph across the standing mile. This Ford GT first hit the half mile mark at 215.1 mph, in itself a very impressive top speed for a near decade old American supercar.
Hopefully an official on-board video of the record-setting run will be available soon!