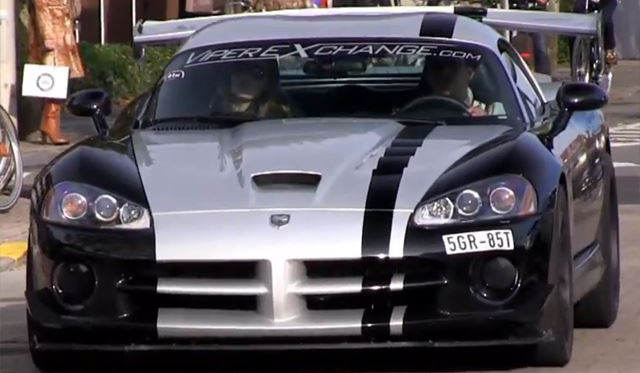 With the Dodge Viper SRT10 ACR being one of the world's fastest production cars to have ever lapped the infamous Nurburgring, it comes as no surprise that it has a brutal exhaust note. However, the following Dodge Viper SRT10 ACR emits a soundtrack so brutal that nearby car alarms can't handle the roar!
[youtube]http://www.youtube.com/watch?v=7kkheYboo84#t=72[/youtube]
During the Zoute Grand Prix in Belgium, this Dodge Viper SRT10 ACR owner decided to let loose and rev the heart out of the massive 8.4-liter V10. The resulting soundtrack is undeniably American and too much for the nearby cars to handle!