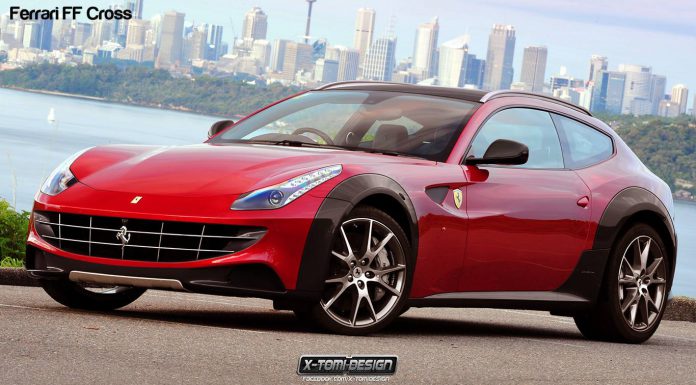 No one ever predicted that Ferrari would ever make a four seat hatch-back shaped, all-wheel-drive supercar, but the FF has been built and is proving quite popular despite its controversial looks.
This render however is of a car we are pretty certain will not be being built anytime soon, but never say never, with the recent trend in SUV's we are seeing more and more surprises from a number of manufactures including Rolls-Royce's 4×4, Lamborghini's Urus and Bentley's EXP 9 F concepts. Ferrari may even join the list and build a high-performance off-road vehicle. This render, that is clearly based on the FF, gives us an idea of what it could look like.
Do you think that in a world where niche filling is becoming more and more popular that Ferrari would ever build such a car?
Renderist: X-Tomi Design