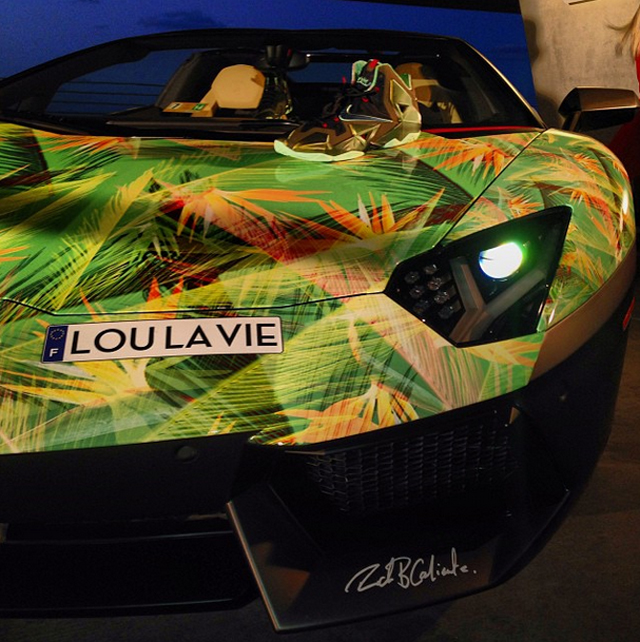 Ever since its release back in 2011, the Lamborghini Aventador has proven to be a real favourite among celebrities and tuning companies alike. The following Lamborghini Aventador Roadster is definitely one of the most unique we have seen to date!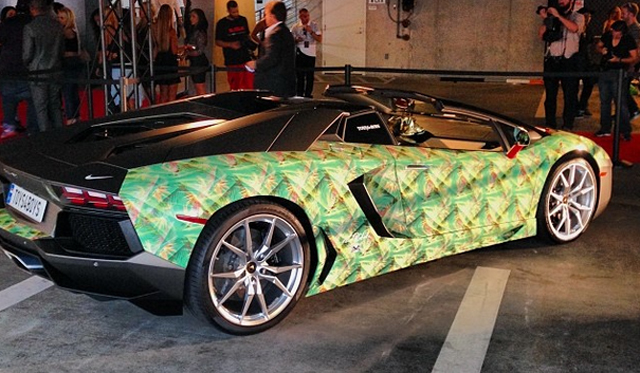 Created for the Lebron 11/11 Experience, this Lamborghini Aventador was created by Rich B. Caliente, Toys for Boys Miami and Lou La Vie and inspired by the Nike Lebron X1 "King's Pride" shoes.
While Nicki Minaj might be happy to drive around in her bright pink Lamborghini Aventador Roadster, this wrap will likely be removed before the car hits the streets once again.