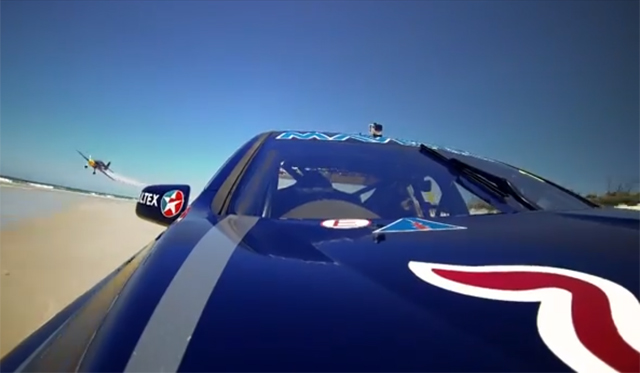 Driving on sand is something completely different that driving on any other surface. If you're too far away from the water's edge, the tyres will sink into the dry sand and you'll go nowhere. As a result, the key is to get as close to the water as possible where the sand is densest while of course carrying quite a bit of speed.
[youtube]http://www.youtube.com/watch?v=NqyvfH3cV6o[/youtube]
Generally speaking, you'll only see four-wheel drives speeding along the sand but on the Gold Coast in Australia recently, a Red Bull Racing V8 Supercar (which is of course rear-wheel drive) hit the beach for a race against a Red Bull stunt plane. While this race is more about the spectacle and less about who wins, the video which resulted is well worth a watch!