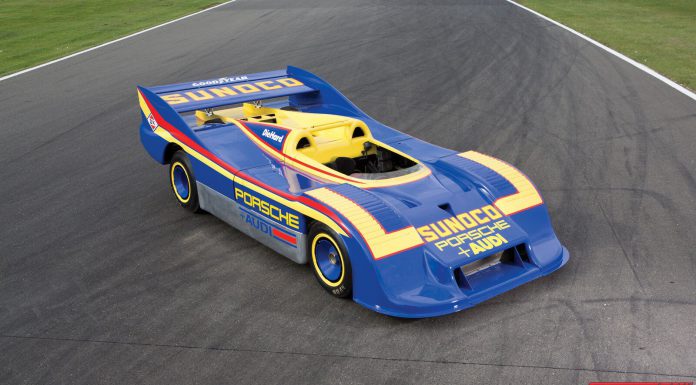 2013 was an excellent year for auction results, before the year has ended though, RM Auctions are already looking ahead to 2014! One of the first auctions to take place in the new year will be in Paris. The first major consignment announced is the Harburg Collection, a collection of historic competition cars!
The cars are currently owned by Australian historic racer Peter Harburg. His reasons for selling the cars is not known, however, we suspect this isn't his entire collection! Headline lots will include a 1982 Porsche 956 Group C Sports-Prototype, chassis number 004 which competed at the 1982 24 Hours of Le Mans as one of the three Works cars. It completed a historic 1-2-3 for the Porsche 956 that year, as such it is highly desirable. It features original Rothmans livery too. Estimate is €2,200,000.
Another historic Porsche lot included in the auction is one of six Porsche 917/30 designed to compete in the Can-Am championship. Its 5.4 litre engine generated around 1,100 brake horsepower in race trim. This example is chassis number 005 which never saw racing action. It features Sunoco racing livery and an identical €2,200,000 estimate.
The next Porsche lot is less of a monster than the preceding two. The Porsche 904 on offer here is chassis 045 and was imported into the UK by AFN Ltd, before being purchased by privateer racer and Works Frazer Nash driver Dickie Stoop. This car's history includes a two-and-half-litre lap record, class win and 5th place overall in the Snetterton 100 mile race. Estimates are in excess of €1,100,000.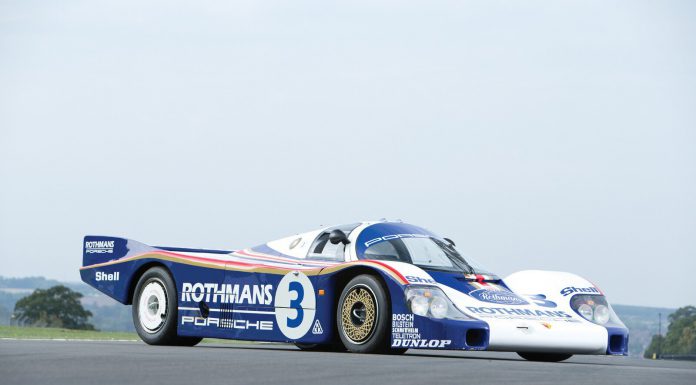 Harburg is also parting with a Jaguar D-Type, chassis XKD 520. This example was the seventh production D-Type made, and it was sold new to Australian Bob Stillwell. The car competed in the 1956 Bathurst 500 where it set the fastest sports car speed ever, before securing a number of other high profile victories, including the Bathurst Road Racing Championship. Estimates are in excess of €4,100,000.
A 1955 Ferrari 750 Monza Spider will also cross the auction block. Chassis 0498 M was sold new to Luigi Chinetti Motors in the United States. The car competed in the fourth annual 12 Hours of Sebring, with Piero Taruffi and co-driver Harry Schell behind the wheel, finishing 5th overall. It had a successful career in North America before travelling to Australia. In 2004 it was subject to a restoration. Estimates in the region of €1,800,000.
Finally, Harburg will also part with a 1950 ex-Briggs Cunningham/Sebring Aston Martin DB2. With its €277,000–€350,000 estimate, it doesn't quite have the same attraction as the others. The car was delivered new to Canada raced in 1950 and uprated for 1951 season with Webers. After its racing career ended it was stored in a barn. When it was eventually found again, it was restored with hundreds of trim parts custom fabricated. It also received a conversion to LHD.
The Paris auction takes place on 29 January to 2 February 2014. We'll be sure to bring you the results!