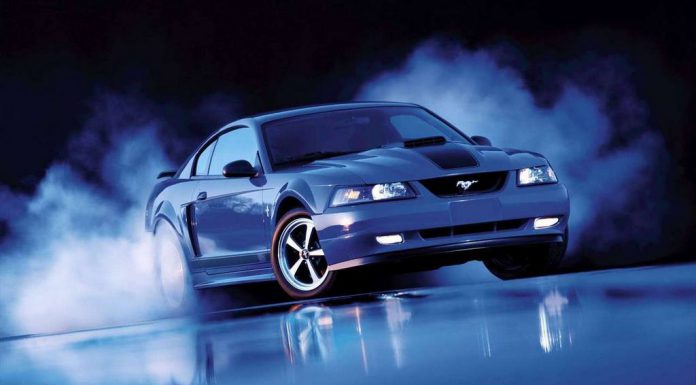 It has just emerged that the Ford Motor Company is currently in the process of acquiring a new trademark for the legendary 'Mach 1' name.
This news fits in line with reports from June this year claiming that Ford was in fact planning a return to the Mach 1 moniker for the next-generation 2015 Ford Mustang currently believed to be debuting in December this year.
Originally produced from 1969 to 1978 and then reincarnated in 2003 and 2004, the original Ford Mustang Mach 1 was only ever available with a 'Sportsroof' body style, also known as a fastback. The base-model came fitted with a 5.8-liter V8 engine delivering 250hp and 355lb-ft of torque, while the top of the range 7.0-liter V8 engine delivered 335hp and 440lb-ft of torque at 3,400rpm.
The last time the Mach 1 name was used for an official Ford Mustang was back in 2003-2004 where the car featured an uprated 4.6-liter V8 engine developing 305hp. Additionally, the 2003 Ford Mustang Mach 1 included front Brembo brakes measuring 13-inch and Tokico shocks and stiffer springs.
Based purely on the timing of Ford's trademark for the Mach 1 name, it's all but confirmed that it will feature in some respect on the next-generation Ford Mustang. After all, the current Mustang will only be around for a couple more months.