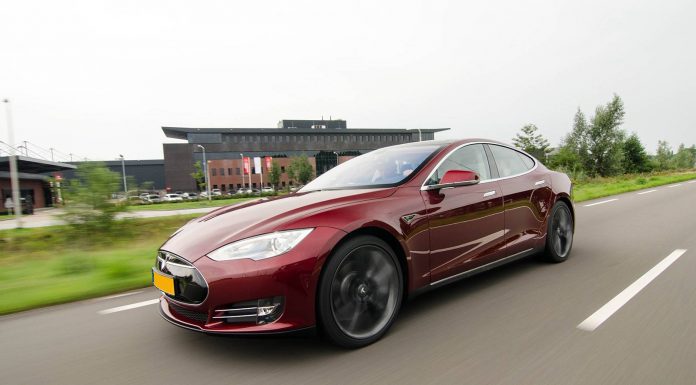 What happens when you're fortunate enough to live in Germany where large portions of the Autobahn don't feature speed limits but you're considering purchasing a Tesla Model S? Well, fortunately Tesla Motors has the answer for you.
While speaking at a conference at the Tesla service center in Munich, the company's founder and CEO Elon Musk revealed that a tuned variant of the Tesla Model S will be available for German buyers. He said, "If you're someone who likes to ride at the top speed on the autobahn, then we will tune the car. We'll do a custom tune of the car to make it feel really great at top speed."
While travelling at higher speeds on the German autobahn will inevitably lead to a decreased range for the impressive Tesla Model S, the company is currently in the midst of installing six supercharger stations across Germany. By the end of 2014, all of Germany will be within 200 miles of a 135kw charging station in a similar rollout to Norway.
In addition to recently beginning construction of a massive supercharger network covering 98 per cent of the U.S, and releasing a 300 mile Tesla Model S, a few months ago the company previewed its latest battery swap technology.
The battery swap technology does just what it the name suggests it does, it literally replaces the batteries of any Tesla Model S remotely meaning all the owner has to do is simply roll up to one of the battery pack swapping stations and the chore will be done remotely in just 90 seconds. As a result, swapping the battery pack on a Tesla Model S is actually significantly faster than filling up a tank of gas.