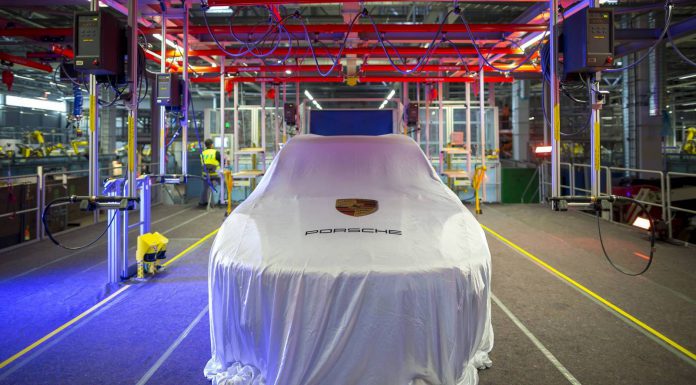 Porsche's latest addition to the line up, the Audi Q5 based Macan, has been seen in production form under an unveiling cloth at the final stage of the production line. This indicates that the eagerly anticipated car is due to be released very shortly and we can wait to see it without test camouflage.
As a reminder, when launched the Porsche Macan Turbo will feature a top of the range 3.6 litre V6 turbocharged engine with 400hp whereas its diesel alternative, the Porsche Macan S will get a supercharged 335bhp and 339lb 3.0 litre V6 whist the Diesel S will feature a 254hp and 428lb-ft turbocharged engine. A choice of either a standard six-speed manual or optional seven-speed dual-clutch automatic gearbox will be made available, steering is electro-mechanical. It seems that those wanting a four-cylinder engine will have to wait a little longer!
These images were snapped just outside of Los Angeles where the Macan test cars were being pushed to their limits on sand in light camouflage.