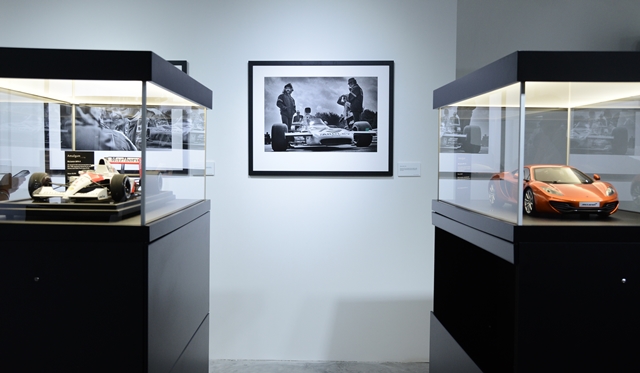 American photojournalist Richard Kelley is holding his first personal photo exhibition in Hong Kong titled "Waiting: A Decade of Life in the Grand Prix Pit Lane" from October 26th to November 7th , 2013 – officially presented by McLaren 50.
Based on this Formula One photographic collection, the exhibition showcases his 12 year documentary project started 40 years ago, representing his intimate impressions of a golden era of intensity in Formula One that will never be witnessed again. That timeframe, from 1972 to 1984 rapidly exploded with the greatest changes to the sport, the cars, and the technology over the shortest timespan in Grand Prix history.
He documented the personal and mental side of Formula One drivers trying to go quicker in spite of the yearly flood of new untested technology, the pressure to always be faster and the exploding stress, both physically and mentally, of keeping one's seat in the midst of team politics.
His approach was to make each photograph tell a story at the "decisive moment", when every element in the image revealed a truth about the situation or it's aftermath. All pictures were created in classic photojournalist style, without personal intervention or influence.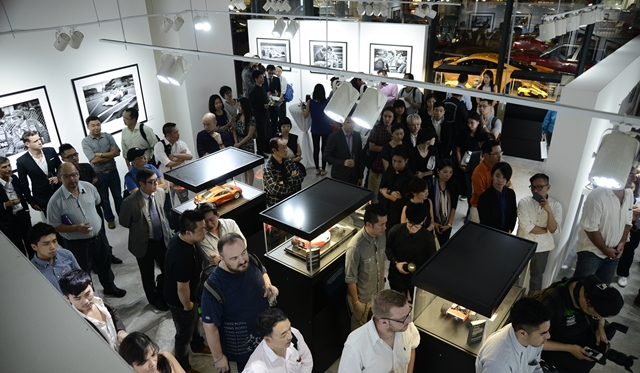 The images capture the drivers going somewhere, and the drivers who seemed to be returning; the driver's who demonstrated total commitment, and those most at risk. Richard Kelley sought to capture drivers under the most intense pressure and those who seemed to thrive.
The Richard Kelley Exhibition will contain the most significant and historic 32 images of the collection; many are the only photographic record of the moment. The project, which will include a book of Richard Kelly to be published in the first quarter of 2014, is a chance for today's Formula One aficionados to see the real intimacy and the raw human emotions of the sport in an earlier era that is gone, but still treasured.