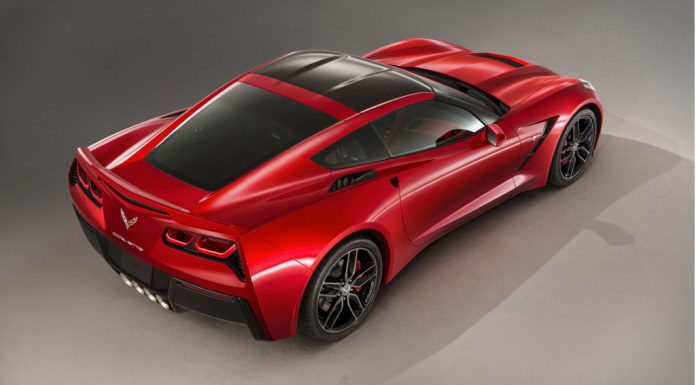 So with demand for the regular 2014 Chevrolet Corvette Stingray around six months, the Z51 Performance Package equipped C7 Corvette having a waiting list of 12 months and Chevrolet refusing to increase production, insane dealership mark-ups were inevitable. The following dealership has marked up a couple of new Corvettes more than we could have ever expected asking around $100k for the American sports cars.
Courtesy Chevrolet in San Francisco currently has two 2014 Chevrolet Corvette Stingrays with $25,000 mark-ups each. That's 33 per cent the price of a new Corvette from the factory. When visiting the dealerships and asking a salesman about the mark-ups, a Jalopnik reader said, "I was surprised that they had 3 of them out front. One was red that was sold, one was black and then they had the blue car in their showroom. The blue is beautiful! When I asked what was so special about the car to have a $25k markup, he told me it was a numbered car…. I told him they are all numbered. And the sales guys said, well it was a specially numbered car from the first set of cars built. Whatever."
While a $25,000 mark-up on a car that only costs $75,000 when equipped with the Z51 Performance Package might sound insane, it's not actually all that surprising and a couple of impatient Corvette enthusiasts are likely to skip the cue and purchase them.
As a reminder, the 2014 Chevrolet Corvette Stingray is the most powerful base Chevrolet Corvette ever produced, with 455 hp being produced for its new generation LT1 GM V8 engine. As a result, the new car surpasses the previous generation base C6 substantially in every performance aspect and is able to launch to 100 km/h in under four seconds, pull over 1G when cornering and is able to stop from 100 km/h in a similar time to the Z06 Corvette.
[Via Jalopnik]