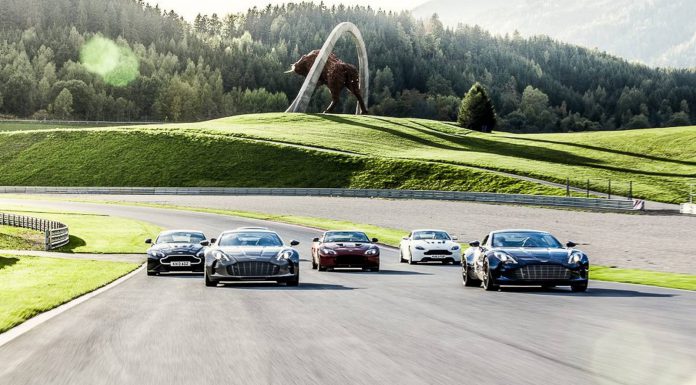 Manufacturers often hold track days for customers, allowing them to experience the full force and fury of their machines that they may not have been able to exploit before. Aston Martin has just thrown an event for 80 lucky customers at the Red Bull Ring in Spielberg, Austria.
The weekend, as you will see from the photos, featured some of Aston latest and greatest metal and carbon, most notably two spectacular One-77 hypercars, the brand new V12 Vantage S as well as gorgeous Vanquish, understated DB9 and the rare Vantage SP10.
Back to those two beautiful One-77's! Under the hood powered is delivered by an extremely potent 7.3-liter V12 engine front mid-mounted and delivering a total of 750hp. Peak torque is 750Nm. All of this brutish power is sent straight through the rear wheels helping to rocket the Aston Martin One-77 to 100km/h in less than 3.7 seconds and a top speed exceeding 354km/h (220mph)!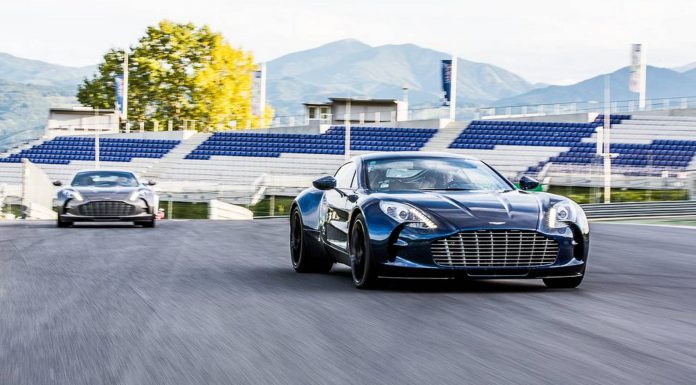 The V12 Vantage S is taking over from the One-77 as Astons most powerful and fastest production model as the One-77's 77 car production has finished. Aston Martin claims that the 2014 Aston Martin V12 Vantage S can rocket from 0-100km/h in just 3.9 seconds, placing it just behind the Aston Martin One-77 in terms of acceleration. Its top speed of 205mph is also shy of the One-77's, but also gives the V12 Vantage S the highest top speed of any other Aston Martin.