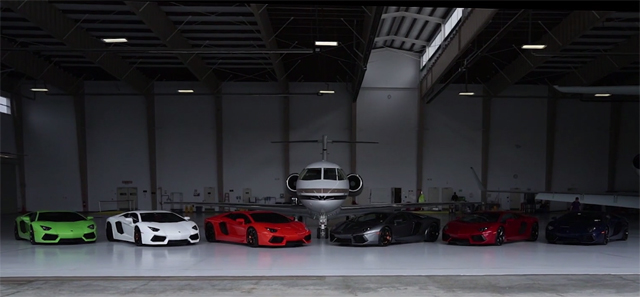 If you cast your minds back to March this year, you may remember us covering an epic photoshoot done in New York City with four super bright Lamborghini Aventadors. As if gathering four awesome Aventadors wasn't enough, an epic photoshoot featuring six Lamborghini Aventadors in an aircraft hanger recently took place with the following video providing some in-depth behind-the-scenes action from the epic photoshoot!
[vimeo]https://vimeo.com/77502112#[/vimeo]
The Aventadors which featured in this clip include an Arancio Argos example, a silver, dark red, dark blue, white and what appears to be this Verde Scandal Lamborghini Aventador before it was totalled.