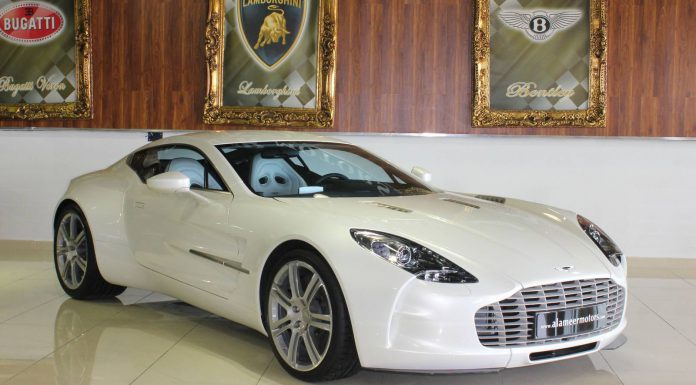 Were you one of those unlucky Aston Martin customers who unfortunately missed out on the extremely limited Aston Martin One-77? Well, if that's you or you simply want to stare at a car you'll likely never afford, then we have the perfect white 2013 Aston Martin One-77 for you!
This car is currently for sale in Dubai courtesy of Al Ameer Motors for just under 1.5 million euros, or 7,500,000 AED of the local currency. What's separates this Aston Martin One-77 from the others currently being driven around by multi-millionaires, is that it is claimed the car has travelled 0 km meaning it is essentially a brand new vehicle and when spending this much money on a single car, it's nice to know what nobody outside of Aston Martin has had the thrill of flooring the throttle.
Matching the pearl white exterior of this One-77 is a pearl white leather interior contrasted with blue piping, blue stitching and a blue dashboard.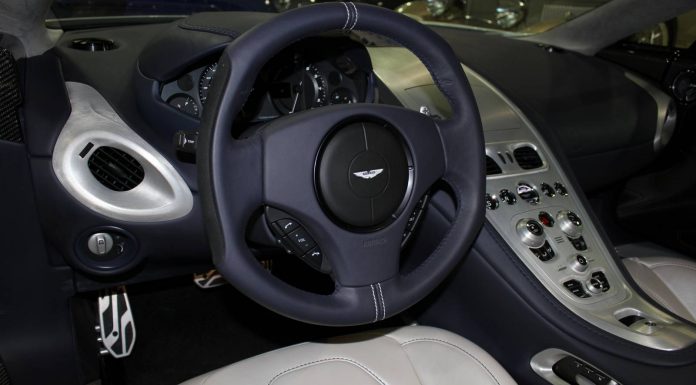 Under the hood, the Aston Martin One-77 is powered by an extremely potent 7.3-liter V12 engine front mid-mounted and delivering a total of 750hp. Peak torque is 750Nm. All of this brutish power is sent straight through the rear wheels helping to rocket the Aston Martin One-77 to 100km/h in less than 3.7 seconds and a top speed exceeding 354km/h (220mph)!
[Via JamesEdition]