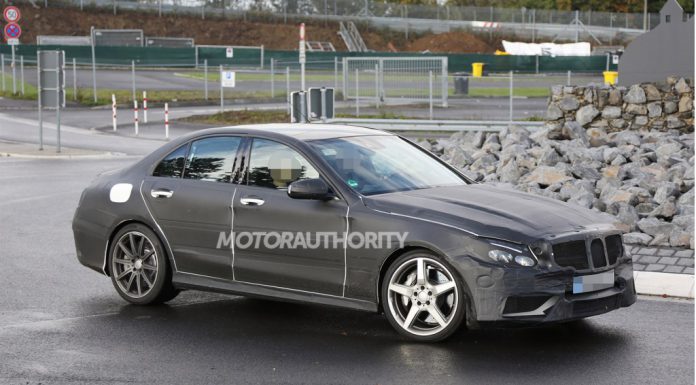 The all-new 2015 Mercedes-Benz C63 AMG was recently spied testing for the first time near the infamous Nurburgring. With a selection of visual changes and most importantly, some all new technical equipment, the 2015 Mercedes-Benz C63 AMG is promising to be the best yet.
Instead of the 6.2-liter (no, it's technically not a 6.3) naturally aspirated engine of the outgoing C63 AMG, the new model is set to receive forced induction in the form of a 4.0-liter twin-turbocharged V8 engine currently codenamed the M177. This new engine could deliver up to 500hp while of course increasing fuel efficiency and decreasing carbon emissions.
2012 Mercedes-Benz C63 AMG

This is the same engine currently predicted to be used in the upcoming 2016 Mercedes-Benz GT and is said to share the same individual cylinder capacity, bore center spacing and other specific details with the turbocharged 2.0 liter four-cylinder used in the Mercedes A 45 AMG and Mercedes CLA 45 AMG.
It will eventually replace the naturally aspirated 5.5 liter V8 used exclusively by the Mercedes SLK 55 AMG, providing a stepping stone to AMG's larger turbocharged 5.5 liter V8.
Additionally, the 2015 Mercedes-Benz C63 AMG will be available both in rear-wheel drive and all-wheel drive layouts for the very first time as Mercedes-Benz continues to broaden the range of its 4MATIC system.
[Via Motor Authority]