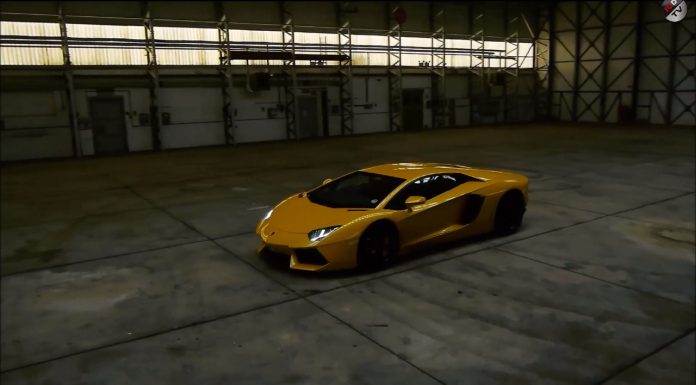 The Lamborghini Aventador is a quick car by any measure. It's all new 6.5 liter V12 engine that produces 700hp at 8,250rpm and 690Nm at 5,500rpm. This is enough power to launch the car in thrust mode to 100km/h in just 2.9 seconds and 0-200km/h is done in a staggering 8.9 seconds flat. This is part due to Lamborghini's very potent all-wheel-drive system. The video below is a testament to just how effective the Aventador is at transferring all it's power down on a poor surface in the rain, quite incredible!
[youtube]http://youtu.be/LEFnb8ZXDP4[/youtube]
GTspirit were lucky enough to experience the raw and intense power of the V12 bull first hand when testing the sublime and outrageous car!