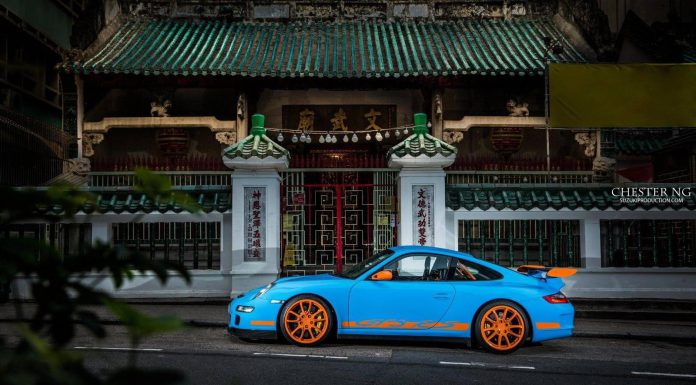 RennSport: German for 'Racing Sport' i.e.RS
GT3RS. A collection of letters and a single number that translate into pure, concentrated driving pleasure. A hard bone bruising, stomach wrenching, eye shaking ride, a FIA spec roll-cage for back seats and a huge wing to wreck whatever rear visibility the roll-cage had left. The Porsche GT3RS is not a practical car. We're struggling to think of a car that we would want to be in less in heavy traffic other than pure trackday cars without windshields or roofs. We are also struggling to think of a car we would rather be in when presented with a smooth, pretty European road that has been put to rest on the side of a mountain and had been sprinkled with a series of hairpins because those roads (and track-days) is what these spectacular cars were built for. The steering, handling, manual gearbox, they are ALL exquisite and work together in such harmony a symphony orchestra conductor would feel jealous.
Thanks to a close-ratio six-speed transmission with a single-mass flywheel, the engine revs up even more freely. This means the stripped out road car will sprint from zero to 100 km/h in 4.0 seconds. The GT3RS is 20kg lighter than the already feather-weight GT3 and this means the car handles like a dream! The second generation GT3RS received an additional 35 hp, a result of the new 3.8-liter flat-six, bringing total power output up to 444hp.
We are pretty sure that the light-weight high-power ethos of the GT3RS will result in it becoming a very desirable car in the future, so get your hands on one and keep driving it, it may well become a classic car in years to come.
This sublime image of a very appealing Blue and Orange 997 GT3RS was captured by Chester Ng!