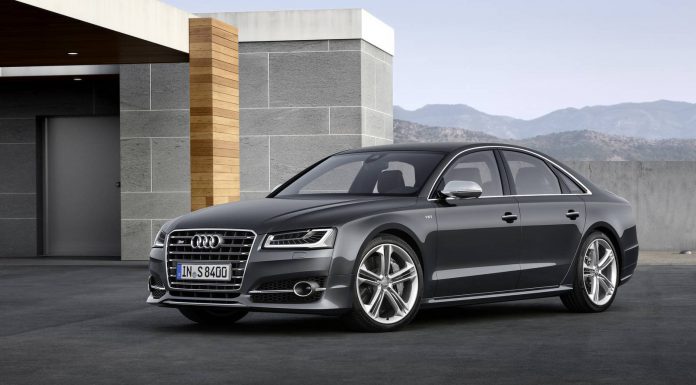 Not too long ago, Audi's performance division Quattro GmbH didn't build more than a couple of RS-models at a time. However, with the current push to compete with AMG and BMW M division, the RS-line up currently consists of the RS4 Avant, RS5 coupe and cabriolet, RS6 Avant, RS7, TT RS coupe and roadster as well as the interesting Audi RS Q3. What's more, a new Audi RS3 Sportback is reportedly in the works.
The obvious exclusion from that list is the recently released 2014 Audi A8/S8 thus leading to the question, is Audi currently developing a range-topping Audi RS8? Well according to Car and Driver, such a car is unlikely. While Audi certainly has the resources to create such an insane limousine, it all comes down to the matter of whether or not buyers would be interested in such a car.
Additionally, Quattro GmbH chief engineer Stephan Reil revealed that an Audi RS8 could produce too much power for its own good.
"Any RS would need to offer 20- to 25-percent more power than the same model in S guise. And in this light, an RS8 or RS A8 would not make sense," he said.
If that were the case, then the Audi RS8 would have to deliver between 630 and 655hp putting it well above competitors such as the Jaguar XJR and Maserati Quattroporte.