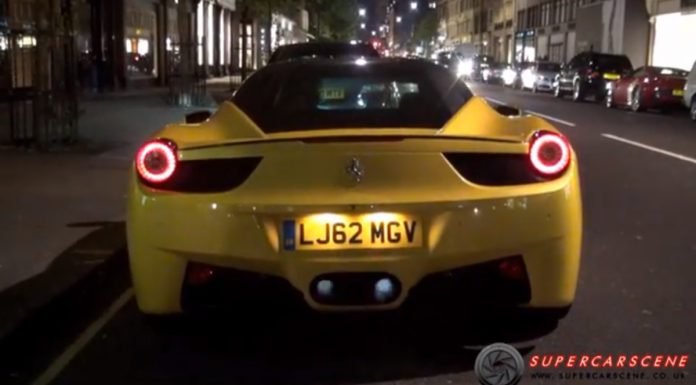 The Ferrari 458 is a brilliant sounding car. The 4.5ltr V8 produces 562bhp and the lightweight design of the car means that 0-62mph takes just 3.4 seconds and won't stop accelerating until it reaches 202mph and produced a stunning sound whilst doing so!
[youtube]http://youtu.be/d2Z6oVOGQ2w[/youtube]
For some though, the V8 does not sound loud or raw enough. This beautiful yellow car is on British number plates and as you will hear, the Novitec system that the owner has fitted sounds insane! It even spits flames! Enjoy.