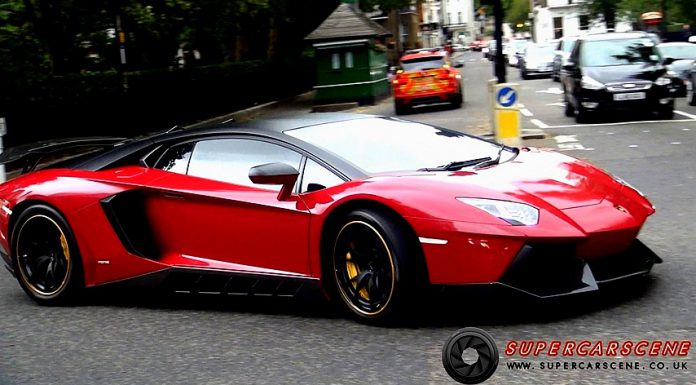 The Novitec Torado Lamborghini Aventador. A tuned, faster, more powerful version of the remarkably fast Lamborghini Aventador. The power options, include a twin supercharger kit that lifts the Aventador's power output to 969hp. Additionally there is a more subtle upgrade package available.
[youtube]http://youtu.be/tdZUzNn2tzE[/youtube]
The Stage 1 upgrade adds 48hp to a total of 748hp. This is made possible through the newly calibrated engine electronics with a specially designed mapping for ignition and injection and a new exhaust system. The exhaust system on the car that was recently seen in London did not feature this exhaust as the owner is awaiting delivery. However, as you will see from the video below, this car is just incredible! The performance figures are still unknown but one this is certain, this car looks remarkable!