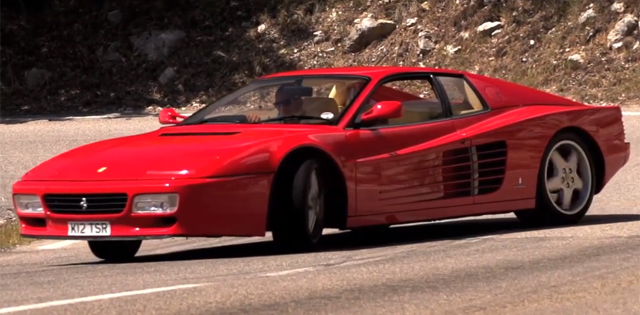 In addition to driving some of the world's most potent modern-day supercars, Chris Harris recently drove a stunning 1992 Ferrari 512 TR which is featured in the following DRIVE video!
[youtube]http://www.youtube.com/watch?v=ZLNJ_RLWlmI[/youtube]
Unlike all Chris Harris videos we've previously seen, this 5-minute long clip is all about Harris' journey through some stunning mountain roads as if in a movie complete with a white suit, minimal talking and the obligatory dark sunglasses! The whole purpose of the Chris' journey? Well, to get some bread of course!
If only we could all run errands in a Ferrari 512 TR!