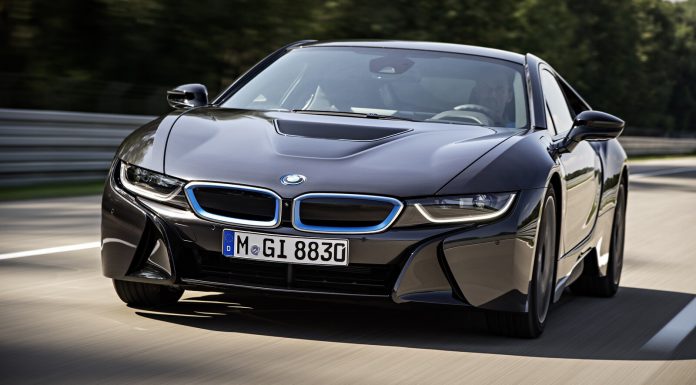 So as we know, the BMW i8 sports car is promising to be a real step forward when it comes to fuel efficient sports cars. Powered by a 1.5-liter three-cylinder engine mated to an electric motor, it promises acceleration times once only occupied by the highest level of supercars.
However, was a three-cylinder engine always on BMW's agenda? Well according to recent reports, BMW engineers revealed that at one stage, a V10 engine was even being considered for the BMW i8 which could have turned it into a true successor to the legendary BMW M1 supercar.
The three-cylinder was so far from their mind in fact, that when the possibility of utilising a V10 engine was scrapped, focus then turned to either V8 or six-cylinder engines. However, with improvements in fuel efficiency and reductions in emissions the talk of the town at the moment, once the decision was made to go hybrid and fit an electric motor, all these potentially brutal internal combustion engines were dropped over cooling concerns.
So as a result, we know have what's known as the BMW i8. Still mightily impressive, it produces 362hp from the aforementioned 1.5-liter three-cylinder engine and the electric motor as well as an arguably even more impressive 420lb-ft of torque. Consequently, the carbon fiber sports car can sprint to 100km/h in just 4.4 seconds all while averaging 94mph in the U.S!