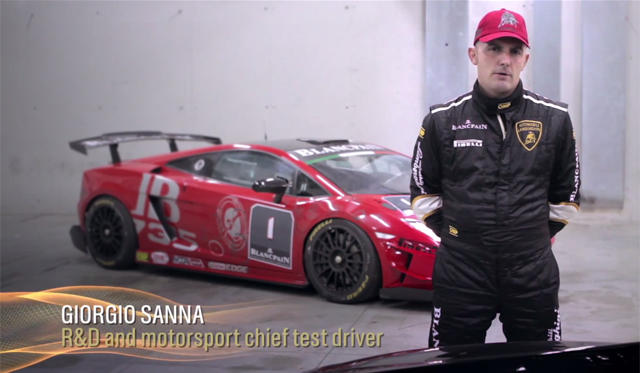 Lamborghini's former chief test drier Valentino Balboni may have stepped down a few years ago but that made way for a new man to take the job. That man is Giogio Sanna who is official Lamborghini's research and development and motorsport chief test driver.
[youtube]http://www.youtube.com/watch?v=kjkePEbyzWs#t=162[/youtube]
As his job title suggests, Sanna gets the opportunity to test drive not only the motorsport variants produced by Lamborghini's but he is also the man to test the early prototypes of new models. Additionally, he helps develop Lamborghini racing cars with his driving input and in his part time, races in the Italian GT Cup Championship and the Lamborghini Blancpain Super Trofeo Series.
2012 Lamborghini Gallardo LP570-4 Super Trofeo Stradale

Lamborghini has just released a cool video with Sanna highlighting the important aspects of his role at the infamous Italian automaker. Additionally, the video includes some stunning images from the Monza Formula One circuit.