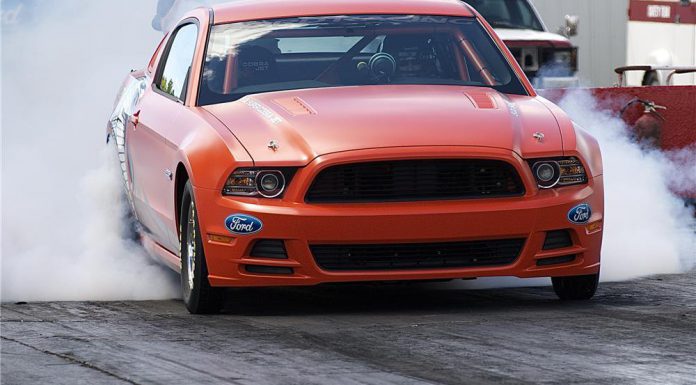 Ford has confirmed that the insane Ford Mustang Cobra Jet drag racer is set to be offered for the next-generation Mustang due for a release sometime next year.
While speaking with Hot Rod last week, Jesse Kershaw said, "Our goals remain the same for next year as they are every year, produce a competitive product at a price that is a value for the racer. We want to ensure this program is here to stay."
2014 Ford Mustang Cobra Jet

It's worth noting however, that Ford failed to reveal if the next-gen Cobra Jet racer will be based on the 2015 Ford Mustang fuelling speculation it could be based on the Ford Fusion. However, all indicators point towards it being based on the upcoming sixth-generation Mustang.
Under the hood, the 2014 Ford Mustang Cobra Jet features a 5.0-liter V8 engine mated with a 2.9-liter supercharger, Just 50 units were produced with prices starting at $97,990.
[Via HotRod]