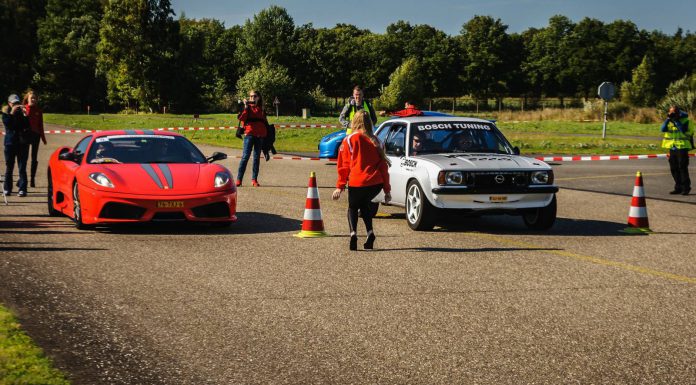 The Ferrari Owners Club in the Netherland recently hosted their 5th Herfst Rit/Autumn Ride. Ferrari's are not very common in the Netherlands and as a result, the majority of the cars in attendance were not Ferrari's. The Ferrari's that were in attendance varied from the classic 308 GTS to the fast and beautifully loud 430 Scuderia. There were also more from Italy, three Lamborghini's and a pair of Maserati's.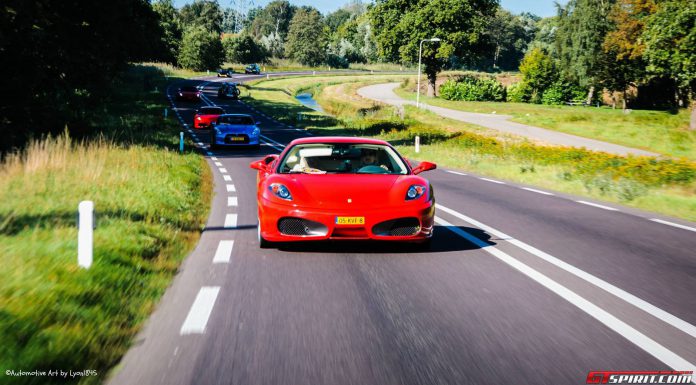 Representing Japan was a very love and well specced Nissan GT-R with a staggering 800hp. Germany and the Netherlands were present with a Audi TT and a very pretty and rare Spyker C8 Spyder.
The owners were all given the opportunity to push their cars to the limit and exploit all of their potential power and speed on a closed airfield. Some serious speed were achieved! As a bonus treat all attendees finished the enjoyable and successful event with a BBQ!
Photographer: Automotive Art by Lyon1845