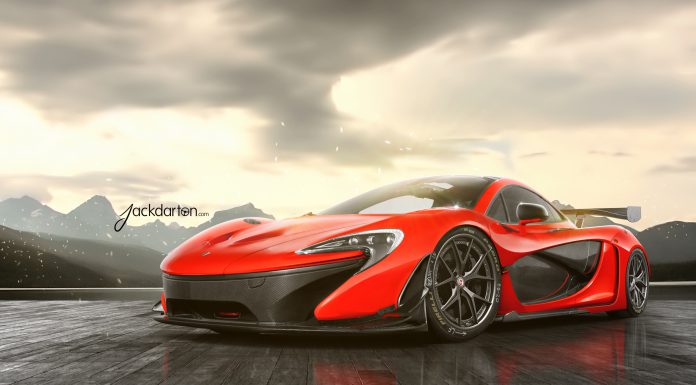 Whenever McLaren Automotive decides to create it, a racing version of the range-topping McLaren P1 is inevitable. In order to give us a better taste of how a more racing-focused McLaren P1 could look like, Jack Darton has put together the following stunning renderings.
From the front, this racing-inspired P1 clearly includes a new carbon fiber front splitter, canards, HRE S101 wheels, carbon fiber side skirts, a front two hook and Pirelli tyres. Additionally, the car can be sported sporting a large McLaren GT rear wing.
Moving to the rear, the car features extended rear wheel arches with the McLaren GT wing replaced with the standard airbrake. Additionally, the Pirelli tyres have been replaced with Michelin's. Both renderings clearly depict the P1 finished in candy red.